Autonomous vehicles, once only preferred by elderly and disabled drivers, are now widely used.
In some situations, they can be more fuel-efficient and less expensive to maintain than a manual, in addition to being simpler (and more enjoyable) to drive.
But if you've never operated an automatic vehicle before, it's all too simple to step behind the wheel and be completely baffled by the lack of a clutch pedal and the variety of options offered by the shifter.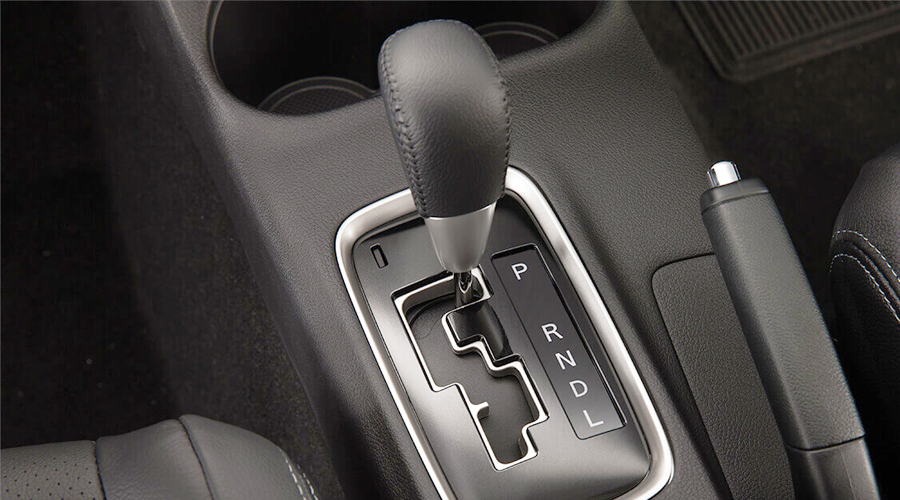 Before You Start
You can typically choose between "P" for park, "R" for reverse, "N" for neutral, and "D" for drive on automatic transmissions (drive).
Park should only be used when you're stopped and getting out of the car. This 'locks' the transmission, preventing it from rolling away (but you still need to apply the handbrake when parked as well).
Reverse does as it says – acts the same as a reverse gear in a manual, and should be selected when you want to drive backwards.
Neutral is the same as knocking a manual gearbox out of gear. It shouldn't be selected when moving – this is known as coasting – but can be used (along with the handbrake) if you're stopped for a short period of time.
Drive will select gears automatically and allow the car to move forwards.
You may also be able to choose first or second gear on some automated gearboxes.
This will be useful when driving down a steep slope or in other instances where you wish to use the gearbox to limit your speed.
Additionally, having this option in some circumstances reduces engine revs and prevents the wheels from spinning when accelerating.
For example, it is occasionally preferable to move off in second gear when driving in snowy or icy circumstances to prevent the wheels from slipping if it is very snowy; some automatics even feature a special "winter mode" that takes care of this.
In an automatic, there are just 2 pedals: the accelerator and the brake since a lever or selector replaces the gearstick. There is no clutch pedal present.
Take care not to unconsciously depress the brake pedal like you would the clutch pedal in a manual vehicle! This will cause an unforeseen emergency stop.
How to start a car that is automatic
1. Put your right foot on the brake pedal on the left and depress it.
2. Turn the key or depress the start button to start the vehicle.
3. Put the shifter in the "D" or "R" position while keeping your foot on the brake (if you want to reverse)
4. When you let go of the brake, most automatic automobiles will 'creep' forward.
5. Gently press the right pedal with your right foot to accelerate (the accelerator)
6. The gearbox will choose the appropriate gear once you're underway and will do all the difficult work for you.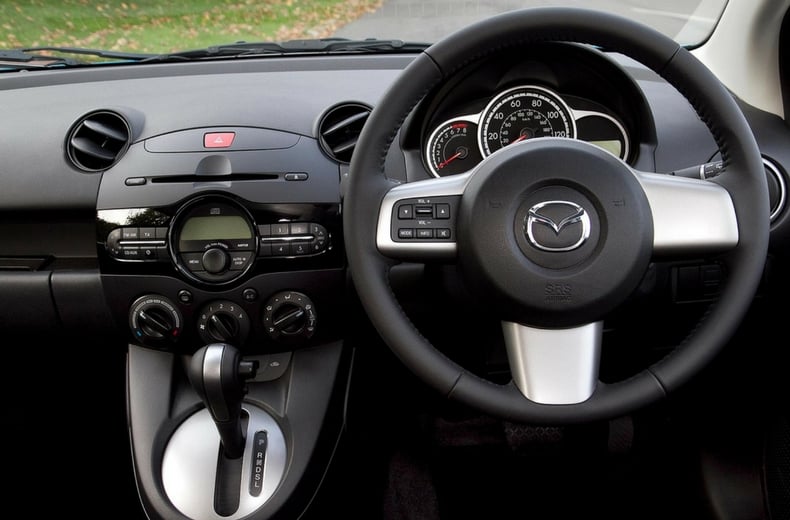 How to stop an automatic car
As you reduce the speed, the automtic transmission will shift down in gears for you
When you've finished your journey, press down on the brake pedal until the car stops
While stationary, keep your foot on the brake and shift the lever to 'P'
Apply the handbrake (either a lever or button usually next to the ger selector)
Then turn the ignition off
Two additional letters may be seen on the gear shifter in the photograph above.
The "S" denotes Sports Mode. This frequently results in a car's suspension being lowered, the throttle being more sensitive, and the vehicle accelerating more quickly. To maximize speed, the automobile frequently stays in a gear longer.
The "L" stands for "Low Mode." This will instruct the vehicle to maintain a lower gear for greater power and slower movement. With steep slopes and towing, this will be helpful.
The various automated gearbox types
Although most people think of an automatic car as one that shifts gears without the driver needing to press a clutch pedal, there are really several different kinds of automatic gearboxes.
Conventional automatic gearboxes
These are more refined than conventional automatic transmissions and use a "torque-converter" to replace the clutch, although they consume more fuel than manual transmissions.
Luxury vehicles with traditional automatic transmissions—using as many as nine gears—include the Range Rover and Volvo XC90.
Continuously variable transmissions (CVT)
Due to the elimination of cogs in favor of a belt that serves as a single gear ratio, CVTs are used in hybrid vehicles like the Toyota Prius.
They not only increase efficiency and dependability but also smooth out the drive by eliminating gear shifting.
One drawback is that acceleration is slower than with other automatic gears, and if you try to accelerate quickly, the engine may make a loud, strained noise.
Dual-clutch automatics
These gearboxes resemble traditional automatic gearboxes, except instead of a torque converter, there are two automatic clutches.
They align alternate gears, indicating that the following ratio is ready and enabling quick gear changes.
They are widely utilized in VW Group vehicles, from the PDK in Porsches to the DSG in the Volkswagen Golf.
Automated manual gearboxes
Although they are less common than they once were, these are still employed in less expensive vehicles like the Skoda Citigo.
These function like a typical manual transmission but include automatic gear selection and computer-operated clutches as opposed to pedals. The drawback to this is that they sometimes feel jerky; much like in a manual, there is a little halt while the system shifts gears.
What are the advantages of automatic gearboxes?
Although automated gearboxes have a history of requiring a lot of maintenance, they are now more dependable than they once were.
Additionally, they lessen the possibility of parts breaking. For instance, in an automatic car, if your clutch control isn't flawless, the clutch won't wear out.
In addition to being simpler to operate, automatic versions of cars occasionally outperform their manual counterparts in terms of efficiency.
They can also be speedier; certain dual-clutch transmissions, in particular, can shift gears more quickly than a person can, cutting significant tenths of a second off the time from 0 to 62 mph.