Even though acquiring a driver's license can be thrilling, some people, especially novice drivers, find the idea of actually driving to be quite intimidating. With this system, drivers are not permitted to be behind the wheel for an extended amount of time without a fully licensed passenger. The opportunity to practice driving while also knowing that they have a skilled driver nearby in case of emergency is provided by this.
Steps You Can Take to Overcome the Fear of Driving
1. Bring a companion with you
If you discover that you get anxious while driving, it's possible that you are more anxious about driving alone than you are about the actual driving. If you still have driving anxiety a few weeks or even months after receiving your full license, attempt to go on brief road journeys with a passenger. This person doesn't have to be another licensed driver; they just need to make you feel at ease. You can begin taking short road journeys by yourself after you become more accustomed to driving. In no time at all, you will have overcome your worries and won't require company anytime you travel anywhere.
2.Take a driving school course
Being a new driver and doubtful of one's driving abilities is one of the key causes of people's fear of driving. This is a really good incentive to enroll in a driving school.
The majority of the information required to be a decent driver is covered in these courses, and students get real driving experience alongside a qualified instructor so they may gain some driving confidence. After receiving driver's education, you'll discover that your worries have subsided because you are more equipped to handle any eventuality that may arise while operating a motor vehicle.
3.Drive only during the day at first.
It is a good idea to attempt to avoid driving at night if you can if you are a rookie driver who is nervous or even an experienced driver who is nervous. Because it is considerably harder to see people, animals, and other vehicles at night than it is during the day, you should be more cautious.
Until you become more accustomed to driving alone, it is better to stick to daytime driving, at least initially. You can begin to overcome your fear of driving at night once you have conquered your fear of driving during the day.
4.Get back on that horse immediately
You've probably heard the proverb that advises getting back on a horse immediately after falling off. This adage has a very excellent explanation, and it applies to practically everything we do in life, including operating motor vehicles. After a car accident, many people report being scared to ever get back behind the wheel and go anywhere alone again. Being in this manner is not ideal. Because you never know when you might need to drive in an emergency, it is always a good idea to keep your driver's license current and to practice regularly.
Immediately after an accident, or at the very least as soon as your car is safe to drive again, get back in your car and get back on the road. It will be more difficult for you to overcome your concerns the longer you wait. If you pick up where you left off, it won't take long for you to lose your fears and start to love driving once more.
5.Learn to love driving on the highway
Many people discover that while they may not be fearful to drive on small roads, they are utterly petrified to do so on highways, especially those with many lanes. Yes, this can be somewhat frightening, especially if you're a new driver, but every motorist eventually has to get over this anxiety. It is recommended to start out by traveling on less used and single-lane routes.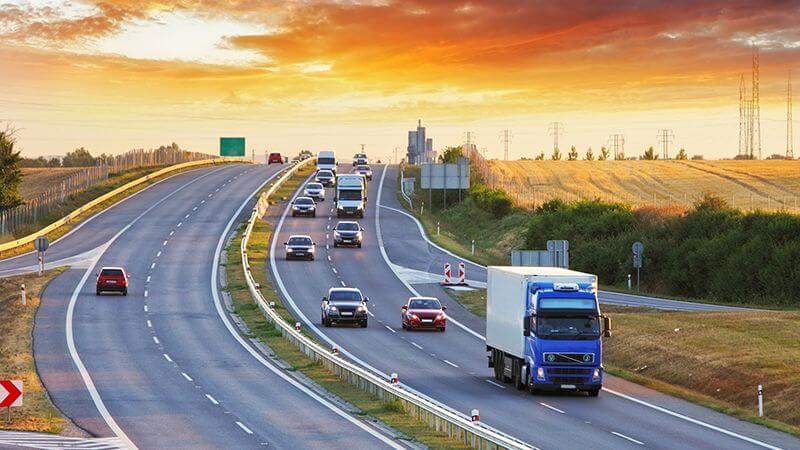 6. Listen to music
You were probably informed that music is a major distraction during your driver's education lessons and that you shouldn't bother turning on the audio while you are behind the wheel. This isn't quite the case. Yes, listening to music at loud volumes can be a major distraction. However, this is only true if you let the music distract you. It will keep you calm while driving if you are listening to calming music at a low volume. It's true what they say—music does calm the wild beast. You will have to put a lot of effort into overcoming your driving phobia.
Some people only need to gain more driving experience to improve their driving. Others may have such severe fear that they require counseling in order to understand their fears and find coping mechanisms.
You should not be afraid of driving; rather, you should enjoy it. By using any of the aforementioned strategies, you can simply get over your fear of driving.
You can also speak with driving instructors to see if they have any tips to offer you.