You should never experience a knocking engine because it could seriously harm your engine. Here's how to identify an engine knocking problem and what to look for. There are many distinct noises that car engines can generate, some of which are more obvious than others.
Engine knock is one of those sounds that you don't want to hear coming from your car engine because it can harm numerous internal engine components. Fortunately, engine knock is frequently relatively simple to eliminate. We will discuss the most frequent reasons for engine knock in this post, along with solutions. Let's start by giving a brief summary of the common causes.
Why do engines knock?
Either the incorrect gasoline type in your car or a faulty knock sensor is the most typical cause of a knocking engine. Your engine may detonate as a result of improper spark plug type, poor fuel mixture, or faulty ignition timing.
The most typical causes of engine knocks are as follows. Here is a little more thorough list of the most typical reasons why an automobile engine would knock:
1. Low Octane Rating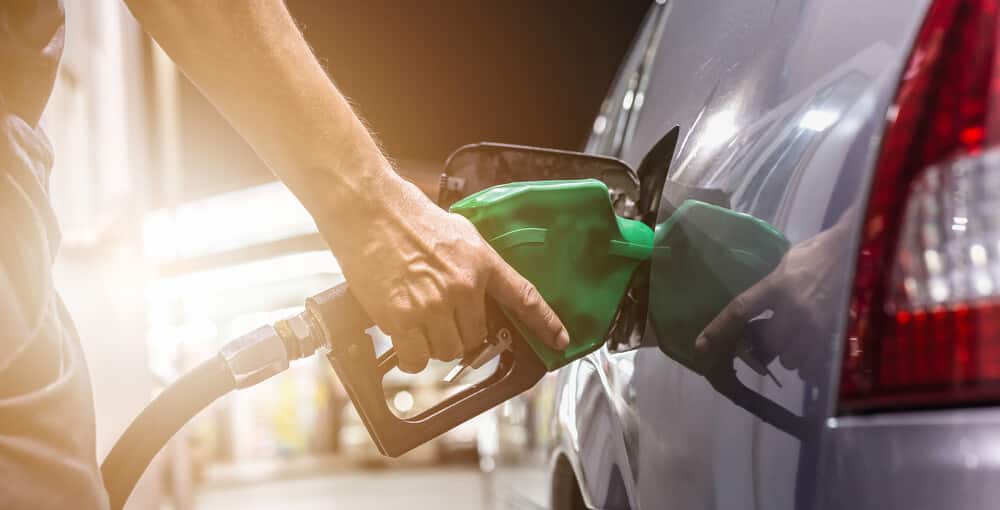 The most frequent cause of engine knocking while accelerating is using the wrong fuel or fuel with a low octane rating.
The last time you filled up at the gas station, either you refilled with the wrong type of gas or the gas station itself had faulty fuel in its tank.
Premature combustion might happen if you put fuel with a low octane level in your fuel tank. The engine will knock as a result of this.
Instead of changing all of the fuel in the tank if the problem persisted after you filled the tank with fuel and if you did so, you can try using an octane booster to slightly increase the octane.
2. Bad Knock Sensor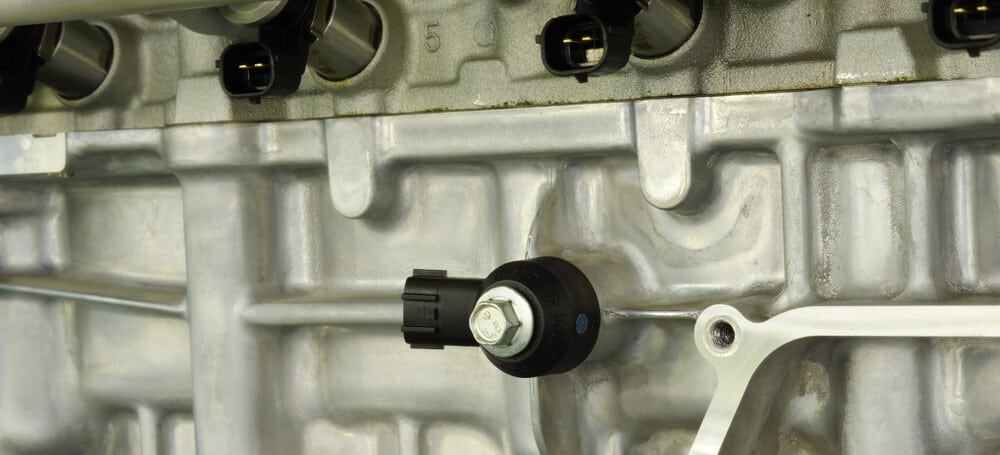 A defective knock sensor is the second common reason for engine knock. The knock sensor is designed specifically to stop engine knocks.
For greater performance, the engine control is constantly striving for the most modern ignition system conceivable. The engine may need a longer delayed ignition timing to function without engine knock if you fill your tank with fuel with a low octane rating.
Therefore, the purpose of the engine knock sensors is to keep an eye out for any knocks and, if they do, to instruct the engine to delay the ignition even more to avoid engine damage. This engine knock sensor may transmit misleading signals to the engine control unit if it has malfunctioned, which will result in engine knock.
3. Wrong Ignition Timing
Engine knocking or pinging will result from excessively advanced ignition timing. This makes it obvious that improper ignition timing could result in an engine knock. Unfortunately, this is only true if your vehicle is an older model with adjustable distributor ignition timing or adjustable cam or crankshaft position sensors.
You won't be able to modify the ignition timing in more recent autos because it is entirely controlled electronically.
To check the timing, you need an ignition timing light if your vehicle is older and has changeable ignition timing. Try slightly delaying the time to see if that reduces engine detonation. However, it is advised to adhere to the repair instructions for the proper ignition timing.
4. A low fuel/air mixture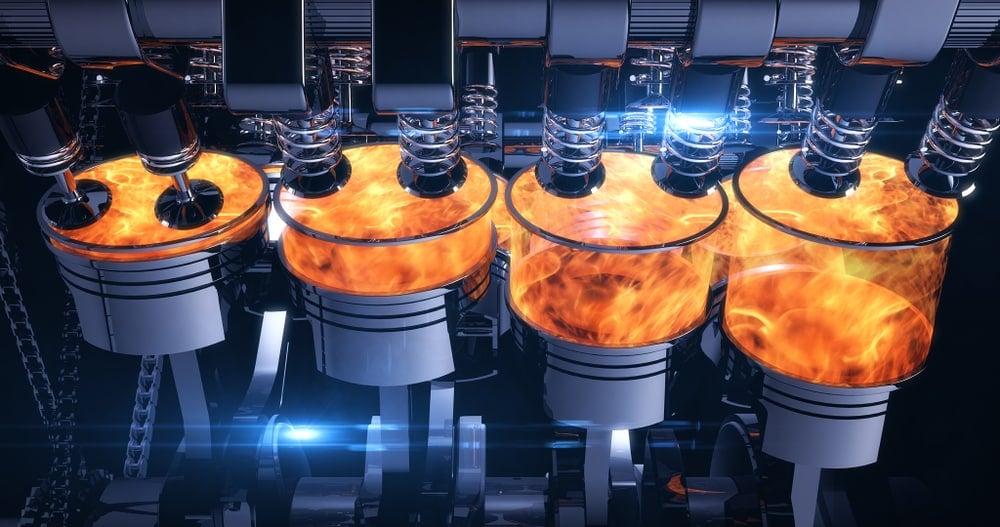 Perhaps you were unaware, but the combustion chamber is being cooled as gasoline enters the engine. If the air/fuel ratio is too lean, the combustion chamber will generate a lot of extra heat and won't be able to cool down as quickly. The air-fuel mixture may self-ignite as a result of the heat before the spark plug sends its spark, which would start the engine banging. These kinds of locations are dangerous for the interior components of your engine and can quickly melt your pistons.
5. Wrong spark plugs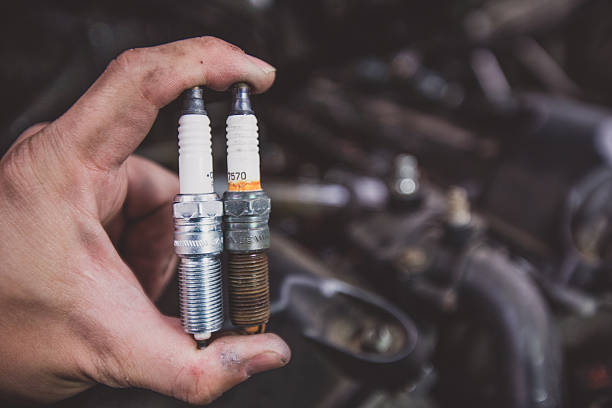 Although it is not very frequent, it is possible that the wrong spark plugs could result in engine knock or detonation. Spark plugs deliver the ignition spark necessary for the fuel-air mixture to ignite. However, there are numerous varieties of spark plugs, and if you purchase the wrong one, your engine may begin to knock.
In the first situation, the spark is weak, whilst in the second, the spark plug might not even produce a spark. Make sure the appropriate spark plugs are installed by consulting your repair manual to identify the correct spark plugs for your car's model.
6. Bad seals or gaskets

Seals and gaskets are crucial for keeping leaks in your engine at bay. Engine knocking may result from defective gaskets or seals in these components. If you believe this to be the issue, you can either attempt to fix the gaskets or seals yourself or get your automobile serviced by a specialist.
7. Further Engine Knocking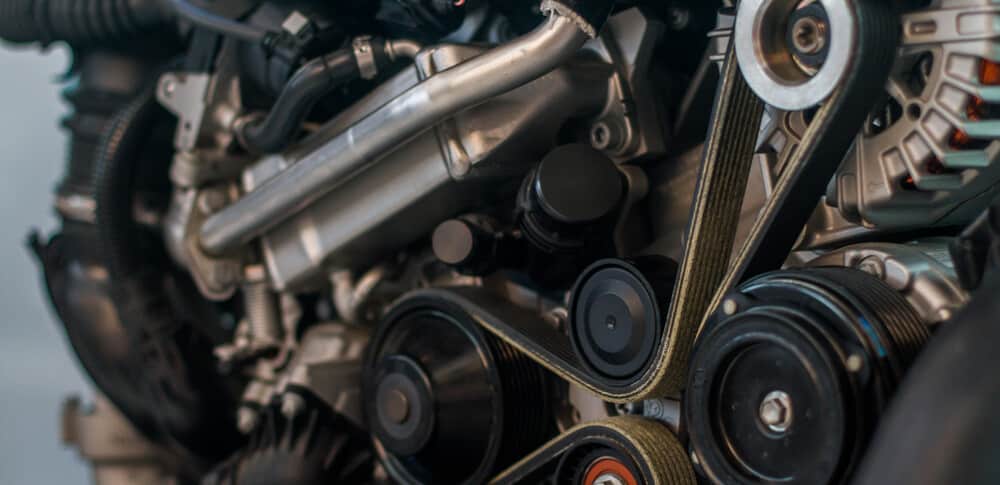 It's also possible that the noise coming from your engine isn't an engine knock or pinging but rather another kind of engine noise. Engine knock or pinging is most likely the noise you hear when accelerating, but if you continuously hear it, it can be coming from somewhere else.
The serpentine or timing belt tensioners or pulleys, worn rod bearings, damaged hydraulic lifters, or noisy fuel injectors are a few additional common causes of knocking noises.