Choosing the best set of tyres can improve your car's overall performance, including its safety and fuel efficiency.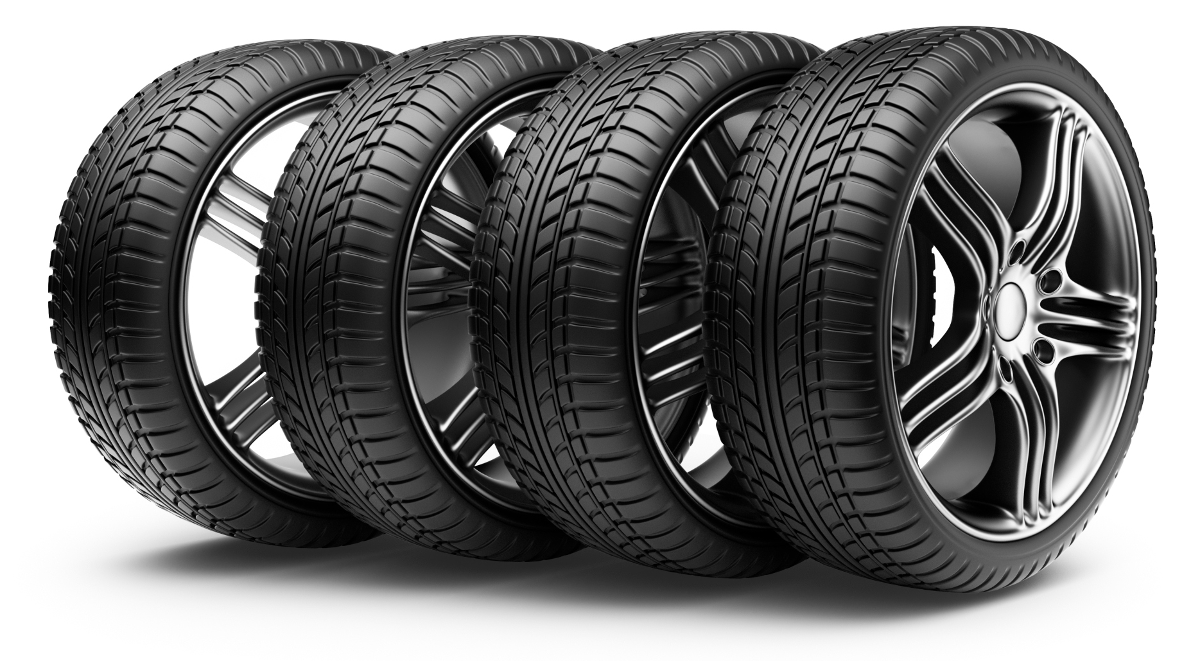 The tyres on your car are among the most essential aspects because they serve as the only point of contact between the vehicle and the road. Because they improve your car's acceleration, braking, and handling, it is crucial that you choose a good set of tyres  for it. The fuel efficiency can also be increased using high-quality tyres. On the other side, riding on poor-quality tyres can be uncomfortable and lumpy.
The following are some things to consider when choosing a set of tyres for your car:
1) Tube-type or Tubeless:
When choosing between tubeless and tube-type tyres, you should always choose the latter because they are both technologically superior and safer. They also offer a few more benefits in addition to that. Additionally, alloy wheels are not required in order to install tubeless tyres. If your steel wheels are rust-free and have an internal anti-rust coating, they will also work rather well with them.
2) Size of the tyre:
One should pay close attention to the size while buying new tyres. And to do that, you should be able to read a tyre's size. It is often mentioned and written in a uniform fashion on the sidewall of a tyre.
The tyre's tread width is 195 millimeters. The percentage of the tread width that goes into determining the sidewall's height is 55 (%). The radial tyre construction is indicated by the prefix R (Radial). The diameter of the wheel is 16 (inches). 87 denotes the tyre's load index. V stands for the tyre's speed rating.
Three factors can be used to describe a tyre's size: the diameter of the rim, the tread's breadth, and the height of the sidewalls.
(i) Rim Size
You must keep in mind that the size of the tyre you choose must match the size of the rim on which it will be installed. The ride and handling of your car will suffer if your rim is bigger than your tire since it will reduce the height of the sidewall.
(ii) Tread width 
The tread width you choose should be carefully considered because it affects both your comfort and how well your automobile performs on the road. The car you are driving, as well as the type of driver you are, will determine the tread width.
For instance, you can choose a wider tread if your automobile produces a lot of power, if you frequently maintain high speeds when cornering, or if you want your car to have a fashionable and sturdy appearance. However, you shouldn't choose a wider tread if you want to increase your fuel efficiency, keep the steering light, or if you frequently drive your car in city traffic.
(iii) Sidewall Height 
The next step is to choose a sidewall height that will aid in keeping the overall size of the new tyre similar to that of your old tyres once you have determined the correct rim size and the appropriate tread width.
3. Tread Pattern:
Another crucial step is picking your tyres tread design. The performance of your car in various weather situations is largely dependent on the tread pattern of your tyres, which has a significant impact on your overall driving experience. When you are driving through a water-logged area, they are in charge of directing the water away. There are basically three different tread pattern types.
(i) Conventional Tread:
It is the tread pattern that is most frequently utilized. Since it lacks either a unidirectional or an asymmetrical pattern, it can be put on the wheel in either direction and run in either direction. When driving through a wet environment, these types of tyres are quite helpful in directing water away. In doing so, it also reduces tire noise.
(ii)  Uni-directional Tread:
When spun in a single direction, the unidirectional tread patterns perform well. These tyres will feature an arrow mark on the sidewalls indicating which way the tire should be rotated.
(iii) Asymmetric Tread
There is typically an outside and an inside sidewall on tyres with asymmetric tread patterns. One on the inside is car facing, while the one on the outside faces the road. Which side is supposed to face the road and which is supposed to face the automobile is indicated on the sidewalls. This style of tread design aids in cornering at high speeds.
4. Rubber Material
The most crucial factor to consider when purchasing a tire is the rubber utilized in its construction. It is in charge of a tyre's traction and treadwear characteristics. When you get a tyre constructed of high-quality materials, you can expect it to have good traction and a high speed rating. Additionally, it aids in improving your car control.
5. The tyre's general level of quality
While purchasing a new set of tyres, there are a few considerations that must be made. As follows:
(i) A manufacturer's reputation:
It makes a significant difference in the overall situation if you purchase your tires from a reputable manufacturer. You should consider other people's viewpoints and conduct your own independent study on the manufacture. Popular tire manufacturers have cutting-edge production facilities, better-quality raw materials, and produce high-quality goods.
(ii) Warranty:
A product without a warranty period shouldn't be purchased. Pay close attention to the details.
(iii) Date of production
You should always double-check the sidewall's manufacturing date before purchasing tyres. The DOT code is often represented by a four-digit number, with the first two numbers designating the week and the last two digits the production year. It is advised that you avoid purchasing tyres that are more than six months old.